Call today to book your studio time or schedule music lessons 786-374-2451
Rakoon Sound Studios invites you to make our spaces your own, whether you're pursuing artistic endeavors or hosting business meetings. Secure a space that aligns with your vision, and let your creativity, collaboration, and productivity flourish.
Flexible Space Rental for Your Creative and Business Needs
At Rakoon Sound Studios, we offer versatile space rental options in Miami that cater to your exclusive use. Whether you're an artist looking for the perfect setting for self-expression, a business professional in need of a unique meeting space, or a creative team seeking the ideal venue for brainstorming and collaborations, we have you covered. 
Our space rental options provide you with a sanctuary for creativity, self-expression, and innovation. Whether you're an artist, musician, or creative thinker, we have the ideal space to inspire your work. With our flexible space rental options, the possibilities are endless. Discover the perfect setting for your project, event, or meeting, and transform it into a space that mirrors your unique style and purpose. Our skilled engineers are on hand to assist you, ensuring that you feel right at home in our inspiring spaces. Call today!
Your Sanctuary for Creativity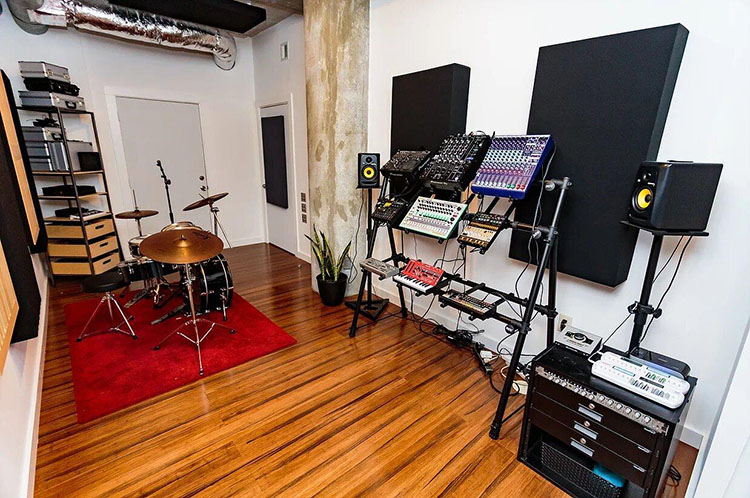 Mixing And Mastering
Music Production
Recording
Lessons
DJ Rehearsal
Band Rehearsal
Space Rental
Seminars And Workshops
Fully equipped studio
State-of-the-art DJ and recording gears
Highly experienced music masters
Cozy and popular location
Miami
Miami Beach
Wynwood
Business Meetings and Beyond
Step away from the ordinary and into a unique meeting space that sparks innovation. Our rooms provide a refreshing and inspiring environment for business meetings, presentations, and corporate gatherings. We ensure that your space is fully equipped and ready to accommodate your vision. Our spaces are designed to unleash imagination and creativity. Whether you're hosting a workshop, seminar, or team-building event, our versatile venues set the stage for inspired thinking and problem-solving.
We want you to feel comfortable and at ease in our spaces. That's why we've created an atmosphere where you can relax and focus on your goals. Discover a space that feels just like home, while fostering creativity and productivity. Contact us today to book your exclusive space or arrange a tour of our inspiring venues. Elevate your creative and business endeavors with Rakoon Sound Studios.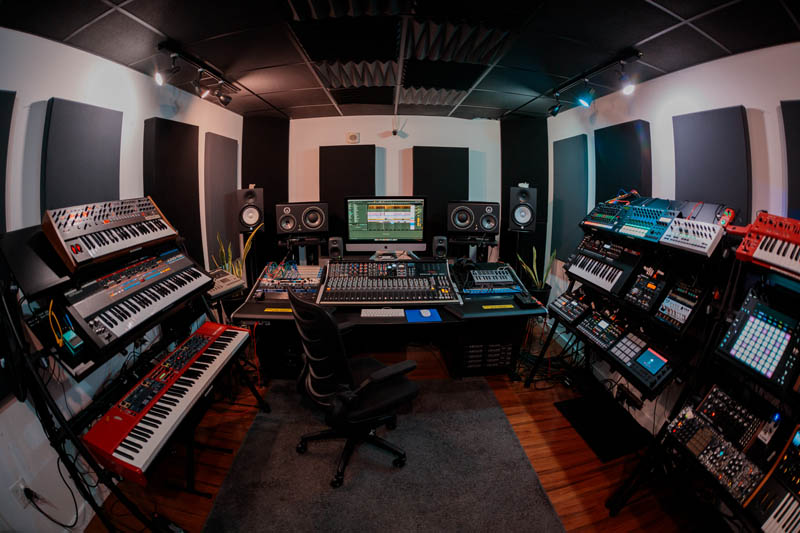 Fill out our contact form to book our recording studio!
Call us and speak with our sound engineer!
Rakoon Sound Studios is committed to ensuring that the collection and processing of data carried out by our
rakoonsound.com
site complies with the General Data Protection Regulations (GDPR) and the Data Protection Act. To know and exercise your rights, particularly concerning the withdrawal of consent to the use of collected data, please consult our
privacy policy