Artist Development | Miami
The Artist Development at Rakoon Sound Studios serves to provide knowledge and education to small groups of developing artists looking for a place and a community that will help them improve their craft. We offer tutoring and lessons in the fields of electronic music production, DJing and live performance.
We can help you fulfill your creative potential by offering  hands on experience in a real studio setting with exceptional mentorship in limited groups of people. Make use of our facilities, ask questions about your project, record in the studio, learn new techniques, and more! All at an accessible price!
At Rakoon Sound Studios we love to share knowledge of what we do. We  like to have as many seminars as we can to invite our community to learn cool new things within in our field!
We have hosted several seminars and masterclasses with some amazing speakers. Stay tuned for future events coming soon! Interested in hosting a workshop or event in our studio?
Please head to the contact page and send us an e-mail.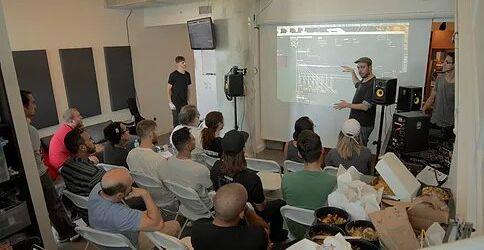 We welcome you to call us
for any general service enquiries.